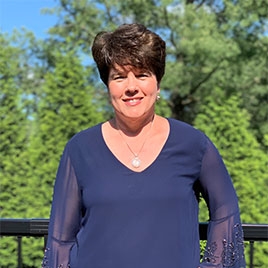 Peroneal Nerve Entrapment
I flew down to the Paley Institute from St. Louis, MO after suffering complications from a faulty total knee replacement. This knee had 14 prior surgeries before I even had that first TKR IN 2018. I had hoped that joint replacement would bring an end to the excruciating daily pain. Nothing could have been further from the truth. I awoke from the TKR surgery to extensive nerve damage to my leg and foot. I also had multiple blood clots that caused months of swelling furthering the nerve issue problems and keeping me from ever sleeping ok.
I sought help from multiple orthopedists in and around St. Louis. No one could offer insight into what had gone so terribly wrong. I did receive a great deal of relief from an outstanding nerve surgeon after multiple attempts to decompress nerve after nerve up and down my left leg. However, not all that nerve damage could be reversed. Additionally, the faulty implant kept my leg from bending, and I was unable to lift my leg when standing or attempting to swing it through as I walked. Surgeon after surgeon told me it was too risky to revise this TKR as I was likely to suffer even greater complications. They each said they felt my joint "lined up ok" despite it being so dysfunctional.
My quality of life was quite poor since the pain it caused was terrible, and I could not begin to walk anywhere close to normal. After running out of options for corrective surgery in St. Louis, I decided to seek help from Dr. Tom Minas since he helped me tremendously with this same joint back in Boston in 1995-1997. I discovered Dr. Minas had moved to the Paley Institute in FL, so off I flew!
Initially, it seemed like revising the TKR would bring relief from all the pain and dysfunction. Dr. Minas performed the revision to my total knee replacement, and did an outstanding job despite the difficulty my case presented. However, after three months of extensive physical therapy following my revision, it was clear that my leg would still not swing through as I walked despite the very stable new joint.
I returned to Dr. Minas, and we discussed the painful tightness and snapping that occurred over the fibular head and that was still happening ever since that initial TKR done in 2018. This tightness seemed to prevent the swing through phase of my gait. Since this was happening in the posterior/lateral corner of my knee and also involved all the nerves, Dr. Minas suggested I seek help from Dr. David Feldman, another surgeon at the Paley Institute who specialized in orthopedic work involving the nerves (since he frequently did limb lengthening surgery there).
From the start of my first appointment, Dr. Feldman listened intently and was determined to help me with why my leg still could not pull through even though I now had a wonderful, newly revised knee joint. He analyzed my gait and was extremely thorough in doing multiple tests to rule out other reasons for this rare complication that continued from that initial TKR surgery. He took the time to truly listen to me describe what happened and when. Though he had not seen other patients with these odd symptoms, he went out of his way to strategically plan for how he could help me.
After ruling out possible issues from my spine causing this, we moved forward with the best option for correcting the painful snapping and tightness that was keeping me from walking ok. In what ended up being the 21st surgery on my left knee, Dr. Feldman decompressed the common peroneal and sciatic nerves, did a fibular osteotomy, and lengthened my biceps femoris. The results were almost instantly amazing!!!! My leg swung through easily and the snapping ended after months of healing, too! I was finally able to walk without constantly falling!
I feel extremely grateful to Dr. Feldman. He greatly improved my quality of life. When surgeon after surgeon told me there was no obvious reason for my leg not being able to swing through, both Dr. Feldman and Dr. Minas at the Paley Institute used their knowledge and expertise to team up and to return my left knee to a functioning joint that now will allow me to return to my previously active lifestyle!
Dr. David Feldman really is a rare find! He is obviously a very gifted surgeon, yet he is very humble. He is patient, kind, caring, has a great sense of humor, is a great listener, and has wonderful bedside manners, too! He was surely the answer to my prayers for being able to walk normally again!!! Thank God I found him when all other options had failed!!