Kristen DeAndrade
Patient Advocate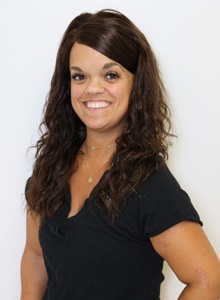 Kristen DeAndrade is an author, motivational speaker and advocate for those living in the face of adversity. A graduate from The College of Charleston in South Carolina, she earned a Bachelor of Science degree in Psychology and also holds her 200 hour Yoga Teacher Training certification. Kristen has always found joy in the yoga community, especially when it comes to teaching kids.
Kristen joined Dr. Feldman's team in 2018 as Director of Patient Advocacy and Communications. As a former patient herself, Kristen is familiar with the surgical and rehabilitative journey, and the highs and lows that patients and their families face. Her goal is to help make the journey as manageable for patients and their families as possible.
An avid New England sports fan, Kristen resides in West Palm Beach and loves all things Vitamin Sea. In her spare time, you can find her in or on the water, traveling or volunteering her time at The Quantum House. Her biggest accomplishment to date was finally publishing her memoir.