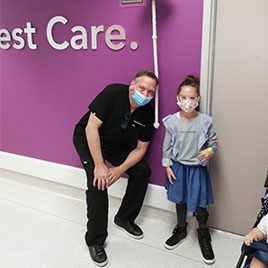 Cerebral Palsy
Before coming to see Dr. Feldman, Mindy couldn't walk for more than 2 minutes without being tired and in pain.
Since her surgery in July 2020, Mindy can now walk, run, ride her bike, scooter and even roller blade. She can also wear any shoes that she wants!
Thank you, Dr. Feldman and team for changing Mindy's life!