Tiffany Kochheiser
PA-C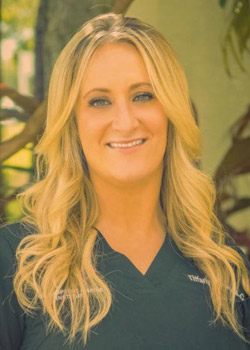 Tiffany Kochheiser joined Dr. Feldman's team at the Paley Orthopedic and Spine Institute in 2015. She formerly worked as a neurosurgical physician assistant in her hometown of Stuart, Florida for 6 years. Tiffany completed her undergraduate studies at Florida State University, and received her Master of Science degree in Physician Assistant studies from Nova Southeastern University.
Tiffany has a particular interest in spinal deformities. She finds the work with Dr. Feldman at The Paley Institute to be incredibly rewarding and loves being a part of the innovative approach to treating such rare conditions.
Residing in Palm Beach Gardens, Tiffany loves all hobbies water related, and FSU football! She is actively involved and serves on the board for the Florida Academy of Physician Assistants. She also enjoys philanthropic work and has been a member of the Junior League of Palm Beach since 2010, where she has chaired fundraising events to help raise funds for foster children in Palm Beach County.