Over the past 5 years we have drastically improved the care of the Arthrogrypotic flexion contractures of the knee and hip without external fixation. The above graph shows the outcome in over 100 knees and hips demonstrating the success in achieving straight functional limbs with an increased range of motion.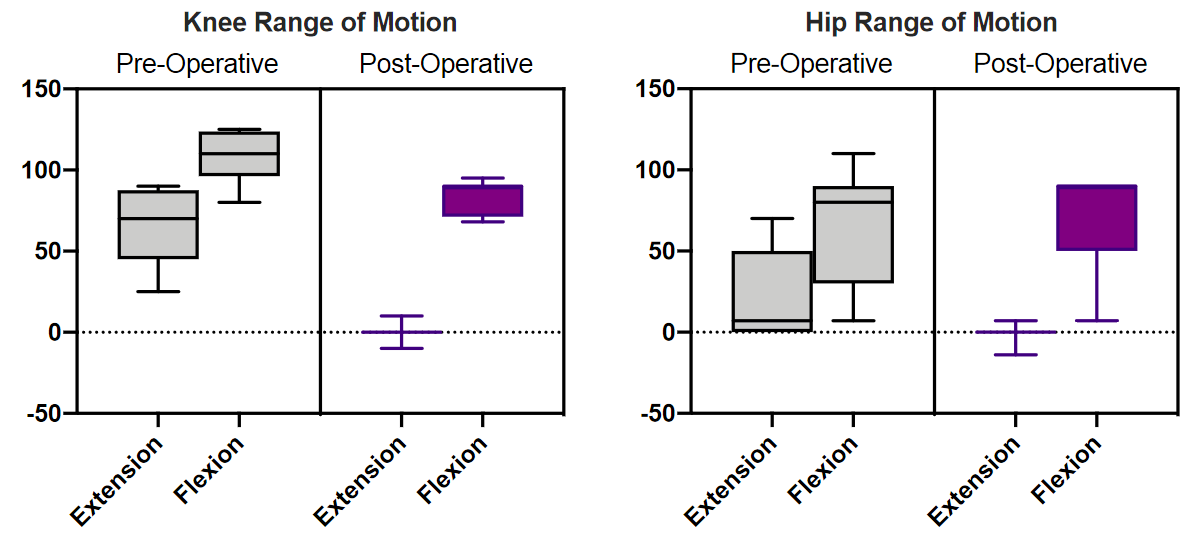 These charts demonstrate our data that maintain the radial head in joint in the elbow of MHE patients is predictable and dislocation can be avoided.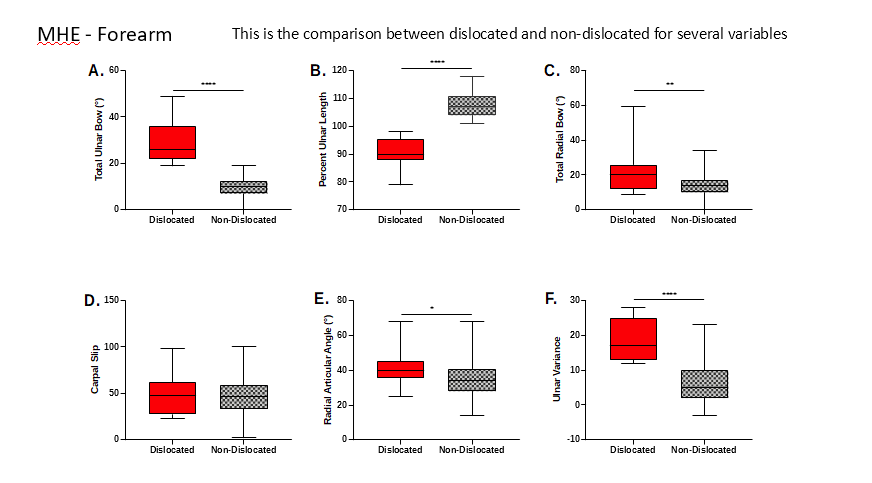 These charts demonstrate how surgical correction can prevent dislocation of the elbow in MHE patients.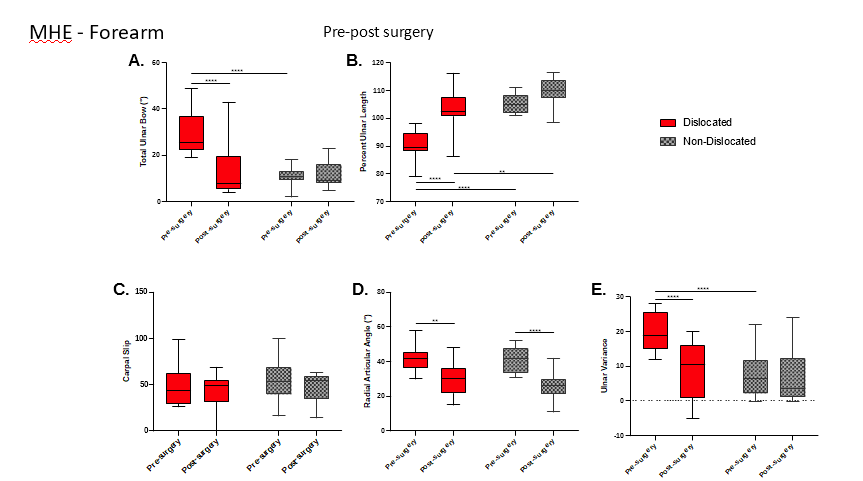 These charts demonstrate how improved range of motion can be achieved with surgery if we prevent dislocation in MHE elbows.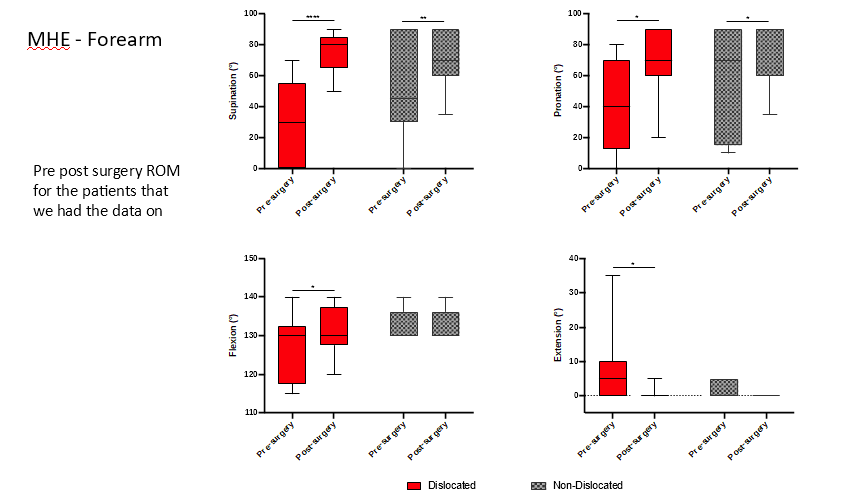 These charts demonstrate how surgery, while avoiding external fixation, on the knee and hip in patients with Arthrogryposis cannot only straighten the limb but also increase the arc of motion.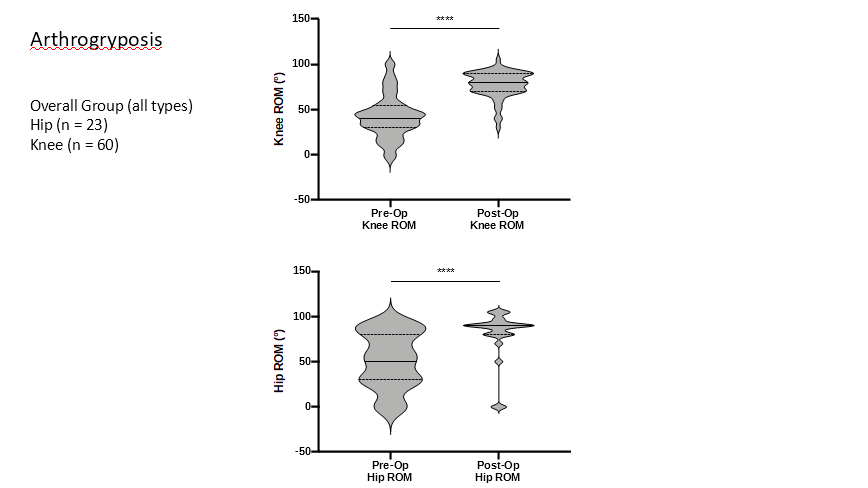 Increasing the range of motion, once thought impossible in arthrogryposis, is a reality.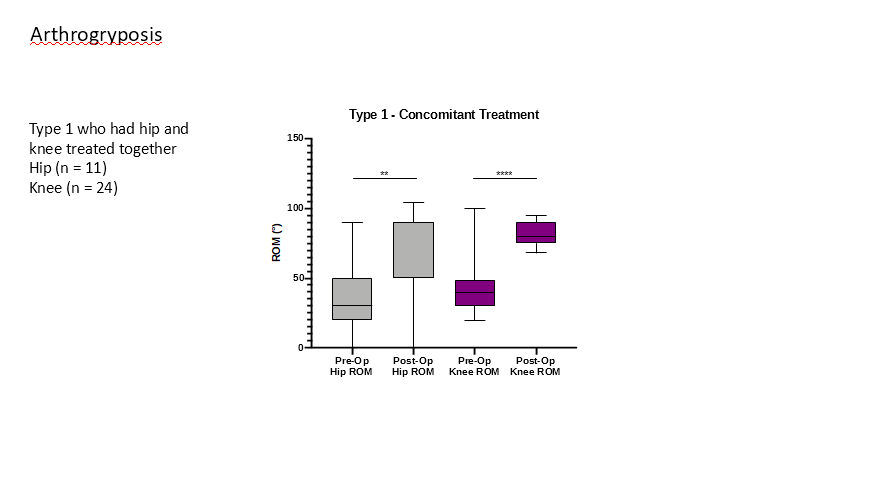 The chart demonstrates the ankle deformities seen in MHE.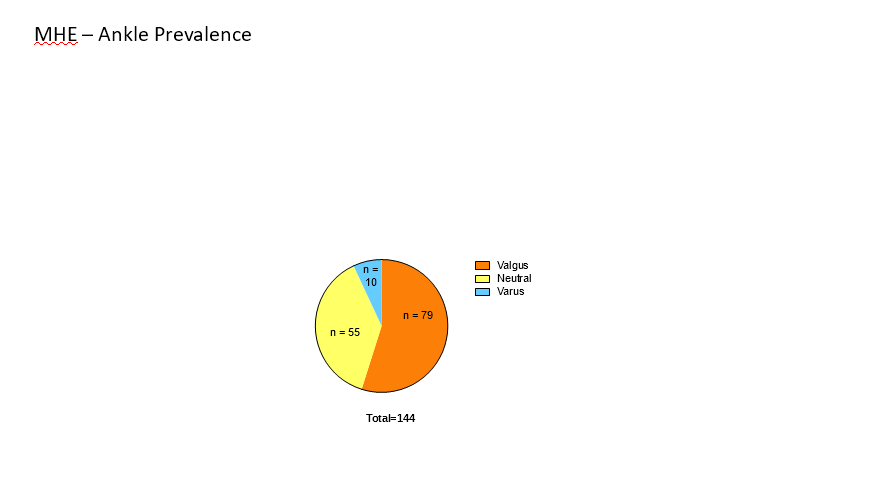 Fixing the ankle deformity in MHE is possible and achievable.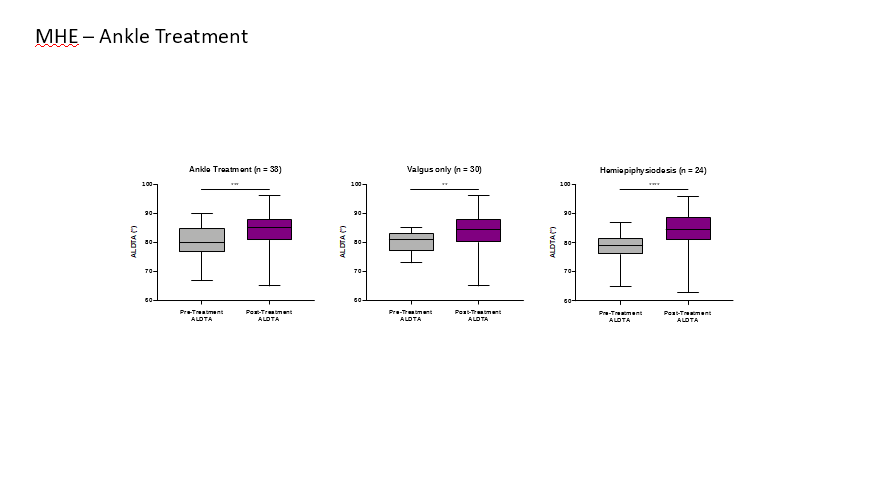 You will need the Adobe Reader to view and print the above documents.