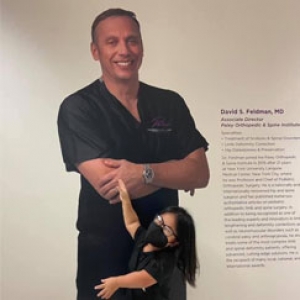 It all started in September of 2015. Joe and I were sitting on the couch in the evening. I was going through the LPA (Little People of America) Adoption Facebook page. Seeing all of the children available for adoption, Joe and I knew we wanted to adopt a child with dwarfism just like us. Then, we saw our daughter. I looked at Joe and showed him her picture and said there she is! Our daughter! He told me to make the call and a little over a year later, we were headed to China to bring her home.
God could not have picked a better child for us. Layla is perfect! She is loving, caring, smart, funny oh, and full of sass. China never told Layla that she was a little person. They never told her that her parents that were coming to adopt her were also little people. When we first met Layla, she was a little scared. But after 10 minutes, she was laughing and carrying on. It didn't take long for her to warm up to us.
Like so many other adopted parents we didn't know too much about her medical conditions other than they thought she had achondroplasia. When we brought her home we had genetics done and she for sure has achondroplasia. We had her seen by the skeletal dysplasia clinic in Akron, Ohio. After our visit, we had more concerns with Layla and wanted a second opinion. We knew Dr. Feldman because he is my husband's spine surgeon and we decided to have Layla seen by Dr. Feldman also. We knew she was going to be in good hands just from the way Dr. Feldman took care of my husband.
After an initial consultation and minor surgery, Layla has another appointment with Dr. Feldman and Dr. Huser to go over her MRI and CT scan. We will then know what our next steps will be for our Layla. We love her so much and want the best for her.
P.S. Dr. Feldman doesn't know it yet but he adopted our family. We're here to stay.
Lisa
Layla's Mom