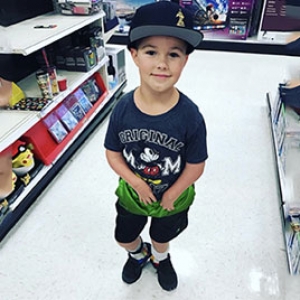 Arthrogryposis
Bash was born with Arthrogryposis, but after undergoing surgery on both legs with Dr. Feldman, he is walking, playing soccer and riding his bike like other kids his age, for the first time in his life.
Bash also had surgery on his right arm to release his elbow, with the end goal of him being able to lift his hand to his mouth and feed himself.
We're so proud of what Bash has accomplished over the years - he's an incredible example of how the correct treatment of Arthrogryposis can help patients live a full life without pain.
See for yourself how Bash refuses to let AMC get in his way, even on the toughest of days during his recovery, his fighting spirit shines through.