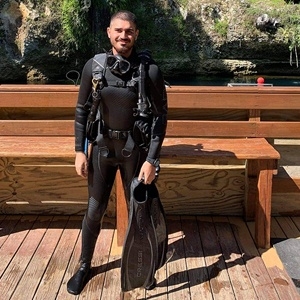 Hip Dysplasia
In March 2010 I dislocated my hip in a skiing accident. Throughout the course of my initial recovery, my physical therapist identified significant limitations with my range of motion, which led to having an MRI. The MRI indicated damage to my femoral head, limiting my range of motion and causing me to have a significant limp at 13 years old.
My family and I trusted Dr. Feldman to plan a course of treatment. He was confident about his approach which was extremely reassuring going into a major surgery. I underwent a surgical hip dislocation in August 2010 to repair the damage to the femoral head. This treatment gave me the opportunity to remain active through the rest of my teenage years including being on my high school track team.
In 2017 an x-ray showed that I had developed dysplasia in the injured hip. I immediately went back to Dr. Feldman. He recommended a PAO to preserve the joint and allow me to continue to live an active lifestyle. Again, his confidence reassured me that another major surgery was the best course of action. Dr. Feldman and his team made me feel comfortable and at ease throughout the process of this major procedure.
Since my PAO in 2019 I have been able to continue an active lifestyle with much less, if any discomfort. I know my life would be very different without Dr. Feldman's expertise. The work he has done allows me to work a job that can involve me walking 10 or more miles in a day, and also frequently enjoy active hobbies including SCUBA and skydiving without fearing pain or limitations due to my injury.