Mia Johnson
Family Liaison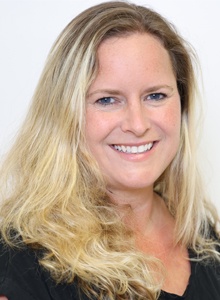 Mia Johnson is a mother of 8 who joined Dr. Feldman's team in 2020. She graduated with a Bachelor's of Science from the University of Wisconsin Stevens Point in Sociology. Over the years, Mia has gained experience through her children's complex orthopedic journeys. She is very familiar with orthopedic care procedures from pre-surgical planning to rehabilitation, and is passionate about raising awareness to find the best orthopedic care possible and the various options that are available.
Mia and her husband adopted 4 children internationally with orthopedic needs, who are patients of Dr. Feldman. This has given her a desire to advocate for patients here in the United States and around the world. She is a board member for a domestic and international adoption agency, and would love to help you in the exciting process of bringing home a child with a limb deformity.
Mia is originally from Wisconsin, and relocated to Florida with her husband, 8 kids, and dog Willow. The Johnson family loves the beach and they go as often as possible!